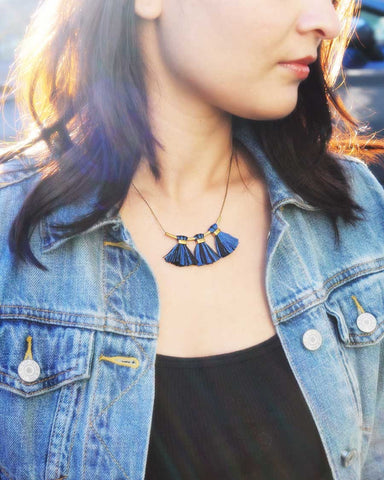 Tassel necklace | Blue black dainty gold brass necklace
Delicate tassel necklace in blue and black color combination. Necklace is featuring handmade cotton thread tassels and dainty brass chain. Necklace is high fashion, delicate and very sophisticated.
This dainty necklace could become unique gift for someone special.
Find matching earrings here.
Material:
Brass chain and hardware, handmade cotton tassels, lobster clasp
Dimensions:
Chain Length: 16 in (41 cm)
---
Handmade in Seattle, WA

Item# BRN101
Shipping Options
|
Return Policies
|
Need help
?
Contact Us
---
We Also Recommend
---