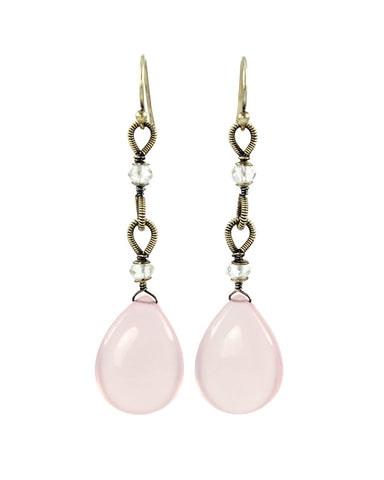 Silver dangle earrings with pink chalcedony
Very gorgeous and feminine ear dangles in silver and pink combination. Shimmering silver wire is wrapped meticulously to create these beautiful earrings. Antique polished and medium weight.
Material:
Sterling silver, very fine quality pink chalcedony, mystic coated natural crystals 
Dimensions:
Length: 2.2 in (5.6 cm)
Width: 0.6 in (1.4 cm) 
---
Shipping Options
|
Return Policies
|
Need help
?
Contact Us
---
We Also Recommend
---